In 1928, John R. Trinkle had a vision to build a law firm known for its legal excellence and long-term client relationships. Times have changed, but our commitment remains the same. Whoever you are, whatever your legal needs may be, the attorneys of Trinkle, Redman, Coton, Davis and Smith, P.A. carry on our tradition of and commitment to making long-term client relationships. That means we are not here today, gone tomorrow, and so we treat you the way we want to be treated – as a valued friend. In 1987, the firm restored the historic 1914 Hillsboro State Bank building conveniently located three blocks from the East Hillsborough County Courthouse Annex in downtown Plant City.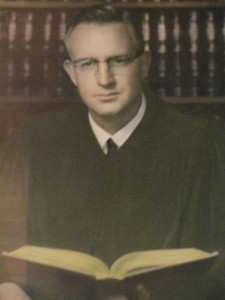 Annually, the firm engages in three to five hundred client representations in the practice areas of real estate, estate planning and probate, litigation and lawsuits, business and family law. Our full-service real estate title department allows us to perform a range of real estate services for our individual, brokerage and banking clients. Having an in-house title company allows us to price our services competitively and to expedite your real estate transactions.
Our firm has over 200 years of experience practicing law currently on staff.
The firm has also received the distinction of being listed in the Martindale Hubble Bar Register of Preeminent Lawyers. The Law Firm has 3 Peer Review Rated Lawyers.
Tradition since 1928
You know that the Trinkle Law firm isn't going away. We'll continue to be here to serve you.

Heading goes here
Lonsectetur adipisicing
sed do eiusmod
Lonsectetur adipisicing
sed do eiusmod tempor
Lonsectetur adipisicing elit
sed do eiusmod tempor incididunt
Lonsectetur adipisicing elit
sed do eiusmod tempor incididunt
Lonsectetur adipisicing
sed do eiusmod
Lonsectetur adipisicing
sed do eiusmod tempor
Ut viverra hendrerit dolor nulla mi vestibulum et sagittis praesent morbi ultrices auctor id facilisis. Curabitur nullam vestibulum adipiscing morbi tortor velit in orci ligula amet morbi varius. Id tortor pellentesque dictum tincidunt morbi tincidunt faucibus velit amet at elit donec tincidunt nullam varius. Praesent tincidunt lacinia ipsum sollicitudin ipsum ligula amet nec sagittis dictum. Ligul a dignissim morbi dictum orci auctor sollicitudin tellus nulla amet mi consectetur tortor mauris. Viverra at amet dictum facilisis egestas in sollicitudin. Faucibus faucibus sollicitudin elit id donec ac tellus sollicitudin auctor diam sit at sollicitudin varius consectetur. Mauris orci tincidunt viverra faucibus tortor donec diam orci egestas dolor. Accumsan tellus sit sit nulla viverra faucibus sit posuere adipiscing iaculis lorem egestas lorem ut facilisis. Ultrices morbi faucibus in auctor varius varius adipiscing enim elit mi sollicitudin et sagittis.